Introduction to Anthroposophic Nursing: Warmth & Rhythm
Susan Moss, RN, ANS & Patricia Hart, MD
November 11, 2017; 9:00 – 5:30 pm
Highland Lake Cove, Flat Rock, NC
Join us for a special experiential workshop for nurses, aides, and caregivers new to the ideas of Anthroposophic Nursing.
Learning Objectives:
Overview of Anthroposophic Medicine & Nursing
Goethean Observation
Facewashes- exploring substances & presence
Warmth as a healing quality
Rhythmical Hand Massage
Metal ointment cloths
Aurum Lavender Rose Heart Cloth
Cost: $125; includes supplies, lunch, & snacks. Be sure to scroll down to see details on how to receive tuition discounts. Register using the form on this page.
Taught by:
Susan Moss RN, ANS
Anthroposophic Nurse Specialist, and Co-Director of the U.S. Anthroposophic Nursing Foundation Course.  She joins us from Ohio, where she also works in a clinical homeopathic and anthroposophic practice.
Patricia Hart, M.D.
Anthroposophic Hospice & Palliative Care physician in palliative care private practice and also works at Four Seasons Elizabeth House Hospice in Flat Rock.
Tuition discounts!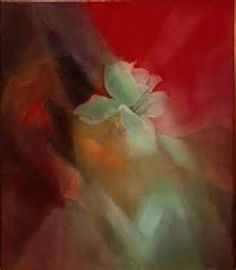 Warmth is a complex quality that goes well beyond simple temperature.
The warmth of our enthusiasm and passion for something arises from deep within.
The warmth of another human being's enthusiasm, interest, and caring similarly engenders a warmth of soul within us that is very different from simply turning up the heat in our room.
Scientific studies point to the connection of warmth with moral qualities that are unique to human beings.
Substances applied externally have a similar ability to catalyze different warmth qualities.
Anthroposophic Nursing understands that soul and spirit are reflected in warmth and are activated in these situations of engendered warmth.
The caring presence of the nurse and the sophisticated use of external applications engage soul and spirit forces for healing.
Enthusiastic groups of individuals who sign up by November 1 receive a tuition discount:
Regular tuition:   $125
2 individuals:      $100 each
3-5 individuals:   $80 each
>5 individuals     $50 each
How to receive your discount: First sign up and pay the full $125 tuition fee. Continue to invite individuals to join as part of your group. After November 1, when we see how many have joined in each group, we'll refund either $25, $45, or $75 to each individual who is part of a group, depending on the size of the group. If you are part of the Four Seasons group that already has more than 5 individuals, please register here.
New impulses grow best when the conversations extend beyond the workshop setting.  We are hoping to start a regional conversation around Anthroposophic Nursing!